Broken iPhone? Fear none
The fastest way to get help from a member of the team is to message us now. Below this paragraph you can see a messenger box. Once you click it you will be taken to Facebook messenger where our trusty chatbot will take a handful of details and then pass you straight over to a member of the team. (If you don't have Facebook then we also talk through Instagram. Our Insta handle is @techfixers.)
Why talk through Facebook Messenger?
We work through facebook as that is the quickest way to get talking to a technician. We can generally quote you straight away, however if there's extra questions you or we need to ask we can do it live and instantly through Facebook messenger. It's so much easier.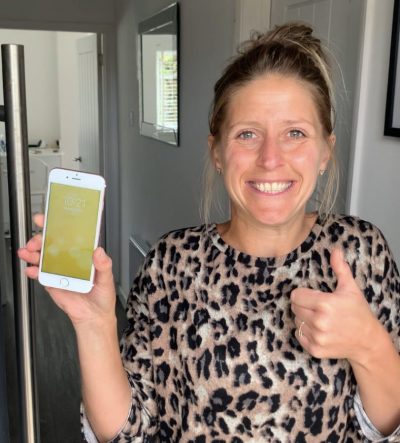 How we can help?
By sending us a quick message we can help you by:
– Diagnosing the issue with the iPhone
– Helping you find the model number
– Answering any questions you have
– Quoting you a price and booking your appointment
We cover all of Kent
Every town and city
By operating a mobile service we can cover a wide range of locations. All of Kent in-fact. We can obviously only do so many miles in a day and we try to bundle jobs together, but becuase we're so busy we'll likely be in your area doing another repair anyway. Contact us today and talk to a member of the team if you would like your iPhone screen repaired or any other part of your phone. Here's just some of towns we cover for iPhone repairs
Fantastic service, repaired in 20 mins on a Sunday morning. Will recommend to all my friends and family. Thank you
Came out next day to replace phone battery, very reasonably priced and really efficient phone fixed in 10 mins
Fantastic service! Genuine and a lovely chap! Would totally recommend!
Amazing! Fixed my phone within about 30 minutes and is now in perfect working condition. Can't recommend enough!
Great service , would highly recommend
Wonderful service , had my iPhone 8+ screen replaced and they came to my home . Highly recommend
Absolutely brilliant service… friendly, speedy service & quality service. My phone looks brand new!!
Great service, came to my husbands work place and fitted him a new battery. Highly recommend
Great service, friendly and helpful. Definitely recommend. Thanks guys.
Quick. Good price. They come to me. Done in 10 minutes. Friendly. Would recommend
Amazing service, thanks. Arrived and fixed the cracked screen on my wife's iPhone 7 in less than 30 minutes
Amazing service came out promptly thank you
Fixed my phone's broken charging point in minutes.
So pleased, such a quick service with really good results. Phone looks new again!!
Very pleased, top job and at a cheap price, friendly technician and only took 20 mins. Thank you
Fixed the LCD screen in 25 mins in my lunch break! So quick and good price.
Very friendly and good value
Great fixed my phone after I dropped it into water, would highly recommend them.
Very Helpful and friendly service i would recommend them to anyone
Excellent service at a reasonable price. Had a software problem with my old iPhone , now it works better than ever!
Why use Tech Fixers for your iPhone Repair?
We can boil that down to 3 very clear reasons.
Contact us today and get that awesome phone feeling back
We love taking a smashed iPhone and giving it a real birthday!