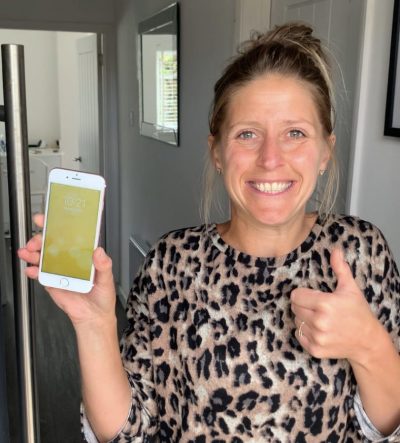 Sevenoaks iPhone Repair
⭐⭐⭐⭐⭐ iPhone technicians + free call out to you
If you have an iPhone in need of repair, make sure to use a trusted company that know what they're doing. We specialise in Sevenoaks iPhone repair and offer the best value for money around. You stay at home, we come to you for no extra cost. The phone repair is done right outside your door and generally takes less than 30 mins. We can help with all types of repairs including iPhone screen repair and iPhone battery replacements. All iPhone repairs include a one year warranty and we use Apple quality parts.
 iPhone repair costs
iPhone repair costs can go down over time, becuase as new iPhone's are released and the parts can become cheaper to source. We only use approved manufacturer's who produce iPhone screens that are pixel-perfect and high-quality colour definition. If you're looking for iPhone repair in Sevenoaks then drop us a message and we can tell you the cost in under one minute. Our team will help you diagnose the issue and book you an appointment with an expert iPhone technician.
| Phone | Screen's | Battery's | Other Repairs |
| --- | --- | --- | --- |
| iPhone SE | | | |
| iPhone 5, 5S, 5C | | | |
| iPhone 6, 6+, 6S, 6S+ | | | |
| iPhone 7, 7+ | | | |
| iPhone 8, 8+ | | | |
| iPhone X, XR, XS | | | |
| Other New iPhones | | | |
iPhone screen repair near me
There is a growing trend for call out services like Just Eat. We are very much part of that trend. We arrange iPhone screen repair at your address in Sevenoaks and all over Kent, so you don't need to leave the house. This saves you time and money as we offer a free call out charge. iPhone screen repair NEAR me is fast becoming iPhone screen repair TO me!
All of Sevenoaks Served
Including Tunbridge Wells, Dartford and all of Kent
We cover all of Kent and repair 95% of the iPhones we see. So no matter where in Sevenoaks you are we are ready to come out a fix your cracked iPhone screen or any other issues. We have fixed over 1000 iPhones, and most of these are screen repairs. Followed by iPhone batteries replacements and the other issues such as home buttons and cameras. We want you to trust us, so please do check out our iPhone repair reviews. Need another part of Kent? Check out iPhone repair in Tunbridge Wells, iPhone repair in Dartford or iPhone repair in Gillingham.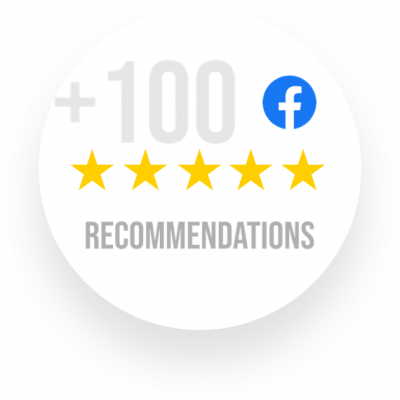 You Sevenoaks SuperHeroes
We love your reviews, thank you!
Since we moved to a door-to-door service we've received more 5-star reviews than ever from our customers in Sevenoaks. We're now pretty close to 200 recommendations! Check out our iPhone repair reviews on Facebook and Google to see what people say about using Tech Fixers. After every iPhone screen repair in Sevenoaks we ask customer to give us a review and we're chuffed with the response. We look forward to meeting more customers in Sevenoaks and helping you get your phone's back rocking 🎸.
Fantastic service, repaired in 20 mins on a Sunday morning. Will recommend to all my friends and family. Thank you
Came out next day to replace phone battery, very reasonably priced and really efficient phone fixed in 10 mins
Fantastic service! Genuine and a lovely chap! Would totally recommend!
Amazing! Fixed my phone within about 30 minutes and is now in perfect working condition. Can't recommend enough!
Great service , would highly recommend
Wonderful service , had my iPhone 8+ screen replaced and they came to my home . Highly recommend
Absolutely brilliant service… friendly, speedy service & quality service. My phone looks brand new!!
Great service, came to my husbands work place and fitted him a new battery. Highly recommend
Great service, friendly and helpful. Definitely recommend. Thanks guys.
Quick. Good price. They come to me. Done in 10 minutes. Friendly. Would recommend
Amazing service, thanks. Arrived and fixed the cracked screen on my wife's iPhone 7 in less than 30 minutes
Amazing service came out promptly thank you
Fixed my phone's broken charging point in minutes.
So pleased, such a quick service with really good results. Phone looks new again!!
Very pleased, top job and at a cheap price, friendly technician and only took 20 mins. Thank you
Fixed the LCD screen in 25 mins in my lunch break! So quick and good price.
Very friendly and good value
Great fixed my phone after I dropped it into water, would highly recommend them.
Very Helpful and friendly service i would recommend them to anyone
Excellent service at a reasonable price. Had a software problem with my old iPhone , now it works better than ever!
iPhone Repairs in Sevenoaks. 7 days a week
Look at all these iPhones we've repaired!
Cracked iPhone Screens sorted
Rubbish iPhone Batteries replaced
Other iPhone issues sorted such as home buttons and cameras
Why the people in Sevenoaks recommend us for iPhone Repairs
There's the main real reasons…
Here's an iPhone Screen Repair in Sevenoaks
This screen was shattered and had ink lines.
This iPhone was broken during lockdown. The customer dropped it down the stairs. They messaged us on a Saturday morning and it was fixed by lunchtime. We're often in the area anyway doing other repairs, so this customer was lucky. This iPhone screen was shattered and had ink lines running from top to bottom. We replaced the screen in 35 mins and also gave the customer a free tempered-glass screen protector to help prevent future breaks. We got a 5-star review for this repair. Everyone's a winner!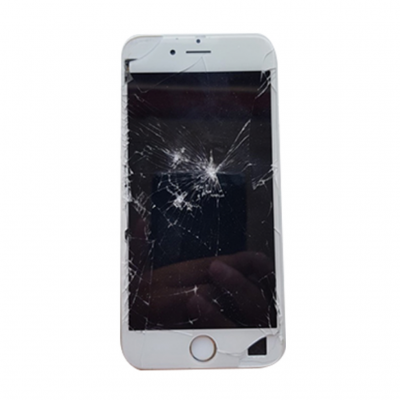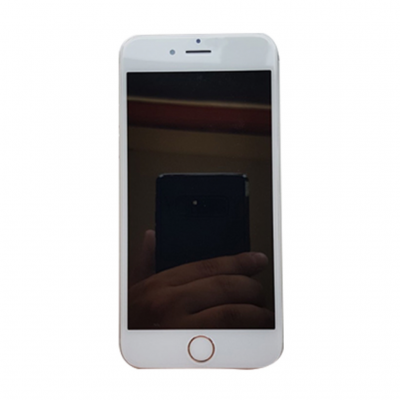 iPhone screen repair
80% of our jobs are for iPhone screen repairs. We aim to message you back within the hour and fix on the same day. We repair nearly all models of iPhone even the older ones.
iPhone battery replacement
As phones become more powerful in there functions they drain more battery. Apps like Facebook, Google maps, Snapchat, Facebook Messenger and What'sApp can drain battery. Check your battery health in settings and if it's below 90% then drop us a message and we can help you.
New Charging Ports
Overtime charging ports can clog up and break. This is due to pocket fluff and general wear and tear from using charging cables every day. We replace charing ports on iPhones from £40 so can help get your iPhone charging fully again in around 30 mins.
Other things such as home buttons and camera's
Some issues we won't touch as they are more expensive for the customer than they are worth. However we can replace many other parts of the iPhone. There's lot's of components in an iPhone that can break, so best to message us for a quote here.
Phone repair shops in Sevenoaks
Our free call out service is growing every week. However some people may still prefer to use a phone repair shop in Sevenoaks. If that's the case then here's some to consider. Mobile Street can be found at 124 High St, Sevenoaks TN13 1XA and Macman is located at 75 High St, Sevenoaks TN13 1LG. We would always recommend using a company with great reviews. You can easily find a companies reviews by checking them out on Google or Facebook. Enjoy!
Photo's look awesome with our high-grade screens
You capture so many memories on your iPhone so you want to be able to display them on a high quality screen. Every season is beautiful so grab those pics and capture the moment.
iPhone repairs done in Sevenoaks