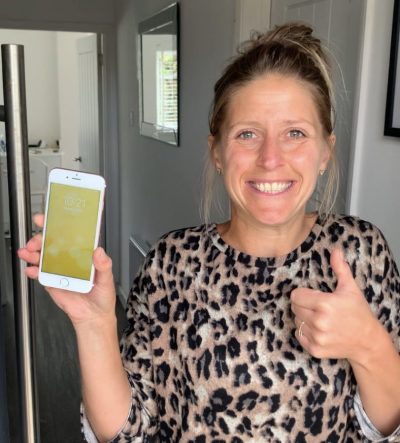 Margate iPhone Repair
🤗 We come to you. No Fix No Fee
Broken iPhone screen? Stay at home, drop us a message a we'll come out to you. Margate iPhone repair is what we do. We cover all of Kent with the best iPhone screen repair service around. We have over 100
reviews. Check them out here. We are ready to fix your screen or give you an iPhone battery replacement.
 iPhone repair costs
iPhone repair costs vary greatly based on the iPhone model you have and the issue. To find the iPhone model open up settings, then go to "general" then "about". There you will see the specific model you have. Send it to us today with the issue and we can help you. We specialise in iPhone repair so can help you with the majority of iPhone issues.
iPhone screen repair near me
We often fix people's iPhones whilst they're on coffee break. It takes around 30 mins and we can come to your home or workplace at no extra cost. We cover all of Kent for iPhone repairs. Save the hassle of getting in the car and mucking around. Message us and we'll have professional phone technician come to you. We avoid all human contact and take payment online once the phone is all repaired and back in your hand. Glorious!
We travel to Margate
and Ramsgate, and all of Kent!
It makes no difference to us where in Kent you are. We're on the road 7 days a week repairing iPhone across Kent anyway. Chances are we're in Margate already! You pay nothing extra for the call out, the price we quote you online is the total price. No shenanigans, no hidden fees. Tell your friends in Margate about us. We can even arrange a a double discount during promotional periods. Perhaps these other local pages are of use, Ramsgate iPhone repair, Herne Bay iPhone repair or Deal iPhone repair.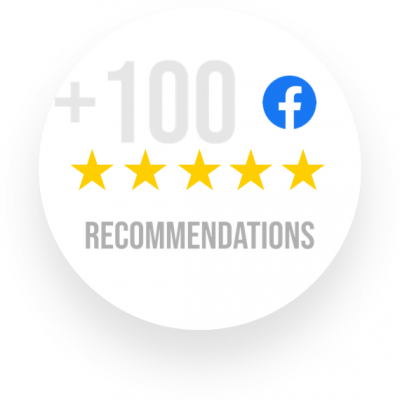 We love Margate
You guys have given us so many good reviews and we're soooo grateful!
We have repaired tons of iPhone in Margate and have many awesome reviews from you guys. Once your repair is complete we'll ask you to rate our service and give us any feedback. Most of you have also given us 5 stars. Here's a page of our iPhone repair reviews so you can see what others say about us!
Fantastic service, repaired in 20 mins on a Sunday morning. Will recommend to all my friends and family. Thank you
Came out next day to replace phone battery, very reasonably priced and really efficient phone fixed in 10 mins
Fantastic service! Genuine and a lovely chap! Would totally recommend!
Amazing! Fixed my phone within about 30 minutes and is now in perfect working condition. Can't recommend enough!
Great service , would highly recommend
Wonderful service , had my iPhone 8+ screen replaced and they came to my home . Highly recommend
Absolutely brilliant service… friendly, speedy service & quality service. My phone looks brand new!!
Great service, came to my husbands work place and fitted him a new battery. Highly recommend
Great service, friendly and helpful. Definitely recommend. Thanks guys.
Quick. Good price. They come to me. Done in 10 minutes. Friendly. Would recommend
Amazing service, thanks. Arrived and fixed the cracked screen on my wife's iPhone 7 in less than 30 minutes
Amazing service came out promptly thank you
Fixed my phone's broken charging point in minutes.
So pleased, such a quick service with really good results. Phone looks new again!!
Very pleased, top job and at a cheap price, friendly technician and only took 20 mins. Thank you
Fixed the LCD screen in 25 mins in my lunch break! So quick and good price.
Very friendly and good value
Great fixed my phone after I dropped it into water, would highly recommend them.
Very Helpful and friendly service i would recommend them to anyone
Excellent service at a reasonable price. Had a software problem with my old iPhone , now it works better than ever!
A gazillion iPhone Repairs in Margate
Well loads, you get the idea
Why peeps in Margate trust us for iPhone Repairs
It's do it nice, or do it twice with iPhone repairs.
So make sure you do it nice!
Check out this smashed iPhone screen in Margate
😱 shock horror!
This iPhone was dropped down the stairs. A moment of fear for the owner. Within minutes they contacted us for a quote, and within hours they had it repaired. Having a smashed screen shouldn't be your day ruined. Relax and talk to the team, we'll get it back in action with an Apple quality screen.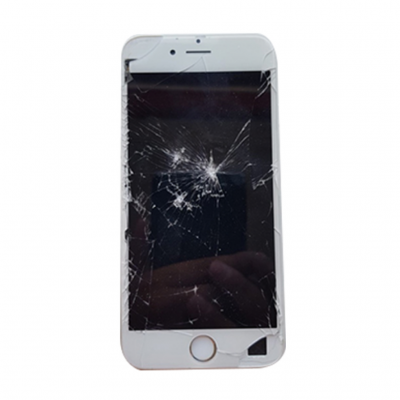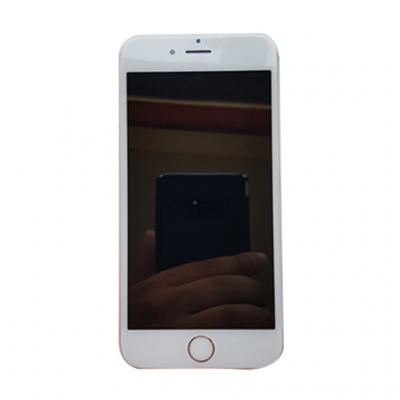 Phone screen repair
Smashed phone screens can start to let moisture over time. They can also start to shed glass which can result in cut fingers. We're not trying to scare you but keep an eye on that smashed screen as they can get a little nasty.
Battery replacements
As our apps get more sophisticated and we carry out apple software updates our iPhone's can get sloooow and drain the battery. Getting a new battery is normally needed after a couple of years. They start from £40 and we use high grade, high performance batteries.
Charging Ports
If you're struggling to get the cable in to charge your iPhone it may not be the cable but the charging port. We replace these from £40
Speakers and other issues
Home buttons, speakers, cameras, and many other things can go wrong with your iPhone. Drop us a message to tell us about it and we'll see if we can help you.
Phone repair shops in Margate
There are other phone repair shops in Margate as shown below. We offer a free call our service so there's no need to leave the home. Make sure to research well before you decide who to use for your iPhone repairs in Margate.
Fonehut: 119 Northdown Rd, Cliftonville, Margate CT9 2QY
Fonemaster: 149 Northdown Rd, Cliftonville, Margate CT9 2QY
Thanet mobiles: 171 Northdown Rd, Cliftonville, Margate CT9 2PA
Now go and show off your iPhone!
Once you get you're phone sorted, all you want to do is show it off. So go take them pics slide it into conversations. We all do it. Lol
iPhone repairs in Margate