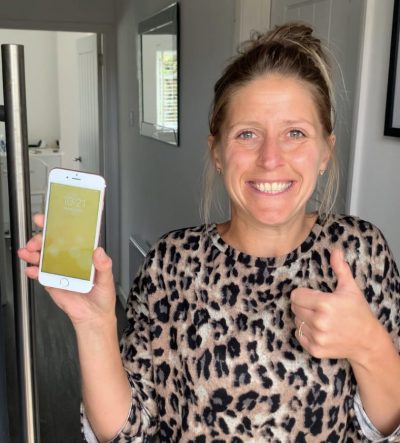 Bicester iPhone Repair
We come to you  + FREE call out
Using Tech Fixers for your Bicester iPhone repair, means you don't have to leave the house and you get a high quality iPhone repair. Our ⭐️⭐️⭐️⭐️⭐️ 100 reviews are testament to the job we do. Booking is easy, just message us, get a quote and confirm the address you'd like us to come too. We've carried out thousands of iPhone screen repairs and iPhone battery replacements. Why leave the house? Get on with your day, whilst we repair your iPhone on your doorstep in Bicester.
 iPhone repair costs
Price is important, and we can give you the cost upfront on messenger for your Bicester iPhone repair. If we need to carry out additional work we'll let you know, but this is rare. We check prices in to ensure we can offer competitive iPhone repair costs in Bicester. But we don't aim for cheap. We aim for great value. After all, it's your iPhone and you want a good experience.
iPhone screen repair near me
Looking for a reputable iPhone screen repair service close to you? Ding, ding, you just found it. Our technicians can travel to your home or work address in the Bicester area. This means you save time travelling out to an iPhone repair shop. Our technicians are friendly and really know the inside of an iPhone. Don't let a novice repair your iPhone, use a professional.
All of Bicester served
Including Oxford and nearby towns
Getting a high-quality iPhone repair in Bicester need not be difficult. By letting Tech Fixers arrange you a technician you can rest assured. Let us fit you a new iPhone screen at your home and allow you get on with your day. No need to drive, park, hassle on price. Just let us quote you via messenger and make up your own mind. We care about giving the best iPhone service around. Let a member of the team help you today. Perhaps you need Oxford iPhone repair.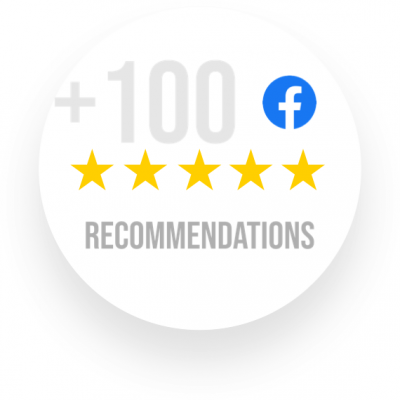 Bicester rocks!
And we enjoy meeting you all
We're on the road 7 days a week, fixing smashed screens and replacing batteries on iPhones. We also carry out some other repairs such as fixing charging ports. Whenever we come to Bicester we're always pleased to see new customers. We often repair 2 or 3 iPhones for the same customer. Know someone else with a smashed iPhone screen in Bicester? No probs, we can do them both at the same time.
Fantastic service, repaired in 20 mins on a Sunday morning. Will recommend to all my friends and family. Thank you
Came out next day to replace phone battery, very reasonably priced and really efficient phone fixed in 10 mins
Fantastic service! Genuine and a lovely chap! Would totally recommend!
Amazing! Fixed my phone within about 30 minutes and is now in perfect working condition. Can't recommend enough!
Great service , would highly recommend
Wonderful service , had my iPhone 8+ screen replaced and they came to my home . Highly recommend
Absolutely brilliant service… friendly, speedy service & quality service. My phone looks brand new!!
Great service, came to my husbands work place and fitted him a new battery. Highly recommend
Great service, friendly and helpful. Definitely recommend. Thanks guys.
Quick. Good price. They come to me. Done in 10 minutes. Friendly. Would recommend
Amazing service, thanks. Arrived and fixed the cracked screen on my wife's iPhone 7 in less than 30 minutes
Amazing service came out promptly thank you
Fixed my phone's broken charging point in minutes.
So pleased, such a quick service with really good results. Phone looks new again!!
Very pleased, top job and at a cheap price, friendly technician and only took 20 mins. Thank you
Fixed the LCD screen in 25 mins in my lunch break! So quick and good price.
Very friendly and good value
Great fixed my phone after I dropped it into water, would highly recommend them.
Very Helpful and friendly service i would recommend them to anyone
Excellent service at a reasonable price. Had a software problem with my old iPhone , now it works better than ever!
Always doing iPhone Repairs in Bicester
The iPhone repairs are really stacking up
Why customers in Bicester use us for iPhone Repairs
The reasons are clear below.
Bicester iPhone repair – a cracked screen
But we sorted it 🙂
Check out this iPhone. It had a shattered screen, with bar code lines and serious touch issues. But we resolved it all by replacing the entire screen. Good job this customer got it done, as cracked screens can actually let water inside and cause major problems. It took us 35 mins and we done it during the customer's lunch break. She was very happy and so were we. Our technicians know their stuff and fix iPhones properly. Why not try the new way of getting your iPhone screen fixed in Bicester? Here are some other page your may like. Oxford iPhone repair and Banbury iPhone repair.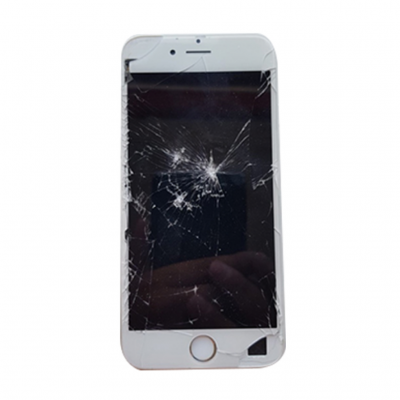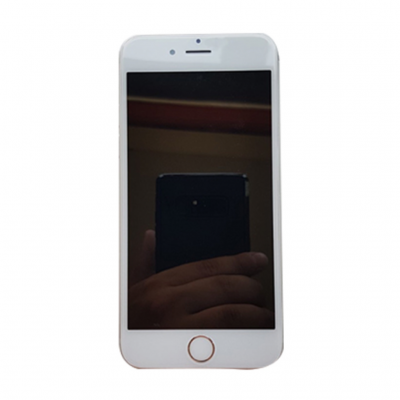 Screen Replacement in Bicester
If you have a broken iPhone screen in any way, for example a crack on the screen or a totally shattered screen, we can come out and replace it for you in around 30 mins on average.
Battery Replacement in Bicester
Need a new battery? No problem, this is what we do. We'll get your battery health back to 100% with a new iPhone battery and dispose of the old one.
Charging Ports Replacement in Bicester
If you're having issues charging your iPhone it could be the charging port is broken and needs replacing, or the battery has had it. Either way message us and we can book you appointment.
Other issues
We can replace other parts of the iPhone. Some things we won't touch though. So drop us a message and we'll find out more and let you know the best course of action.
Phone repair shops in Bicester
We encourage you to look around and really consider who is best placed to repair your iPhone. Check out all the phone shops in Bicester and make the best decision. Remember to check out our ⭐️⭐️⭐️⭐️⭐️ reviews and hopefully you be convinced that Tech Fixers help many people get their iPhones rocking again.
iPhone back in the game!
Summer snaps by the sea or, thunderstorms in winter. When your iPhone is back repaired you just wan to have fun with it. Message the team today to talk about your iPhone repair.
iPhone repairs done in Bicester