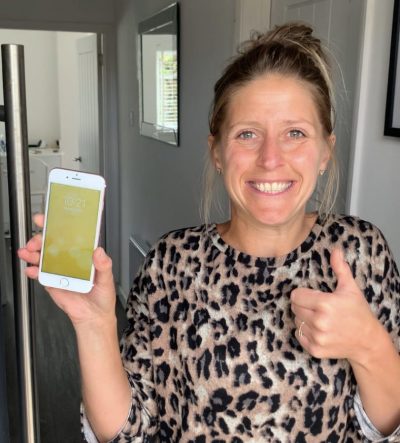 Snodland iPhone Repair
iPhone repair at your door
Life is a complicated enough so we make getting your iPhone screen repair simple. We run Snodland iPhone repair 7 days a week at your door. Our iPhone consultants will help you on messenger and our iPhone technicians will make your phone sing again. Need an iPhone battery replacement? These take around 20 mins. Why not take a look at iPhone repair reviews here and see what customers say? The first step is to message us via this website and then we can provide you a quote. iPhone repair in Snodland just got a whole lot slicker.
 iPhone repair costs
People want to know the cost up front. So when we quote you a iPhone repair cost, that is the price you'll pay. No hidden fee's added on at the end. There's nothing worse than getting a bill at the end of of having your iPhone fixed that has extra costs added on. We conduct hundreds of iPhone screener repairs in Snodland and have a clear price policy. If you need additional works then we'll tell you this upfront before we do the work.
iPhone screen repair near me
Times have changed when it comes you getting your iPhone screen fixed. We come out to you in Snodland and actually cover all of Kent. It's no fix no fee and we only use the best available parts for your iPhone repair. If you are looking for iPhone repair near by we could be the best service available to you. Join the thousands of happy customers getting an awesome iPhone screen replacement on their doorstep. Get a ⭐️⭐️⭐️⭐️⭐️ iPhone repair today.
All of Snodland covered
Including Maidstone, Ashford and all Kent
No matter where in Kent you are the price is the same and you'll get a Free call out to your address. We can come out to your home or place of work and generally fix your iPhone in around 30 minutes. We often visit customers in nearby towns. So perhaps you're looking for Maidstone iPhone repair, Ashford iPhone repair or maybe even Sittingbourne iPhone repair. It's all the same to us and we're here for you whenever you need us. Just drop us a message via this page and talk to an iPhone consultant now.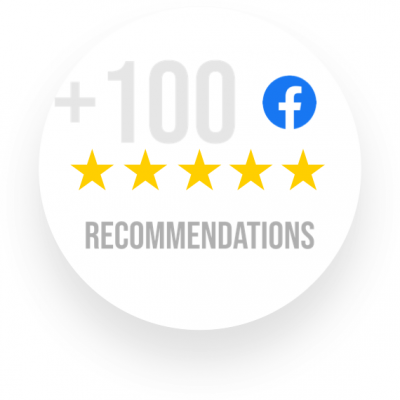 Snodland rocks
We love your 5-star reviews. Thank you
The towns in Kent are quite diverse and we do iPhone repairs in all of them. However it must be said that we do enjoy coming to Snodland. We often pop in to a local coffee shop in between iPhone screen repairs as the people are very friendly. If you need to fix your iPhone just let us know and we'll help you in minutes. Looking for an apple screen repair? No problemo, we offer Apple quality parts on our repairs.
Fantastic service, repaired in 20 mins on a Sunday morning. Will recommend to all my friends and family. Thank you
Came out next day to replace phone battery, very reasonably priced and really efficient phone fixed in 10 mins
Fantastic service! Genuine and a lovely chap! Would totally recommend!
Amazing! Fixed my phone within about 30 minutes and is now in perfect working condition. Can't recommend enough!
Great service , would highly recommend
Wonderful service , had my iPhone 8+ screen replaced and they came to my home . Highly recommend
Absolutely brilliant service… friendly, speedy service & quality service. My phone looks brand new!!
Great service, came to my husbands work place and fitted him a new battery. Highly recommend
Great service, friendly and helpful. Definitely recommend. Thanks guys.
Quick. Good price. They come to me. Done in 10 minutes. Friendly. Would recommend
Amazing service, thanks. Arrived and fixed the cracked screen on my wife's iPhone 7 in less than 30 minutes
Amazing service came out promptly thank you
Fixed my phone's broken charging point in minutes.
So pleased, such a quick service with really good results. Phone looks new again!!
Very pleased, top job and at a cheap price, friendly technician and only took 20 mins. Thank you
Fixed the LCD screen in 25 mins in my lunch break! So quick and good price.
Very friendly and good value
Great fixed my phone after I dropped it into water, would highly recommend them.
Very Helpful and friendly service i would recommend them to anyone
Excellent service at a reasonable price. Had a software problem with my old iPhone , now it works better than ever!
iPhone Repairs in Snodland. More every day.
iPhone Battery replacements
iPhone Charge Port replacements
Why use us for your iPhone Repair?
iPhone Screen Repair in Snodland
This phone was a mess!
Here's an example of a iPhone repair we done in Snodland. It was a cracked iPhone 6 screen that we carried out at the customers address. It took 25 minutes and we replaced the whole screen. Both the top glass and the LCD. We only ever replace the whole screen that way we can ensure our highest quality standards are meet. We ever showed them ther best iPhone case to buy for that model to help protect it from future damage.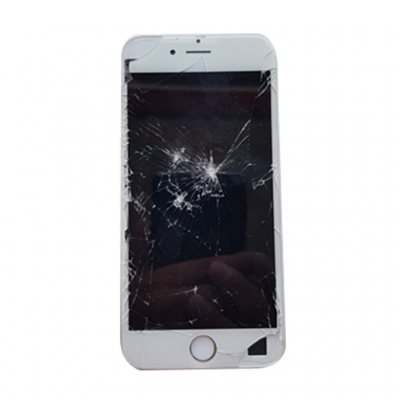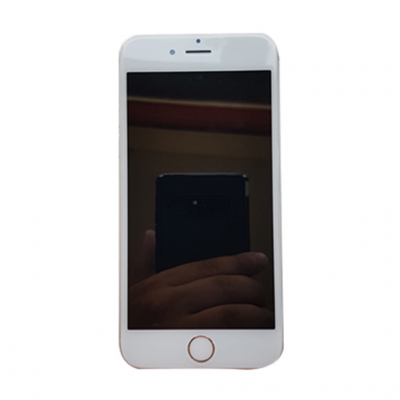 iPhone screen repair
We fix your iPhone screen using Apple, quality parts. iPhone screens can smash when dropped or having things hit them just as the edge of a worktop. We've repaired just about every model such as iPhone X, iPhone 11 even down to iPhone 6.
iPhone battery replacements
We're on our phones a lot these days, so the batteries do start to drain after around a year. If you have a low battery all the time in may be time for an iPhone battery replacement. Message us for a quote and instant help.
iPhone Charging Ports
It's fairly common for charging ports to have trouble after about 2 years. The constant wear and tear can make them stop working. And without a charge your iPhone is useless! These start from £40.
Other iPhone repairs
If you can't hear when someone calls you or visa versa, then you may need a new microphone or speaker. Tell us about the issue when you contact us and we'll help diagnose the issue.
Phone repair shops in Snodland
You don't have to visit a phone repair shop in Snodland these days. Now you can now stay at home and save time. Our iPhone technicians are very friendly. Just see our reviews to see how our customers have found our service.
Apple screen repairs
We only use apple quality screens for your repair. So you can have the best experience when using your phone.
iPhone repairs done in Snodland