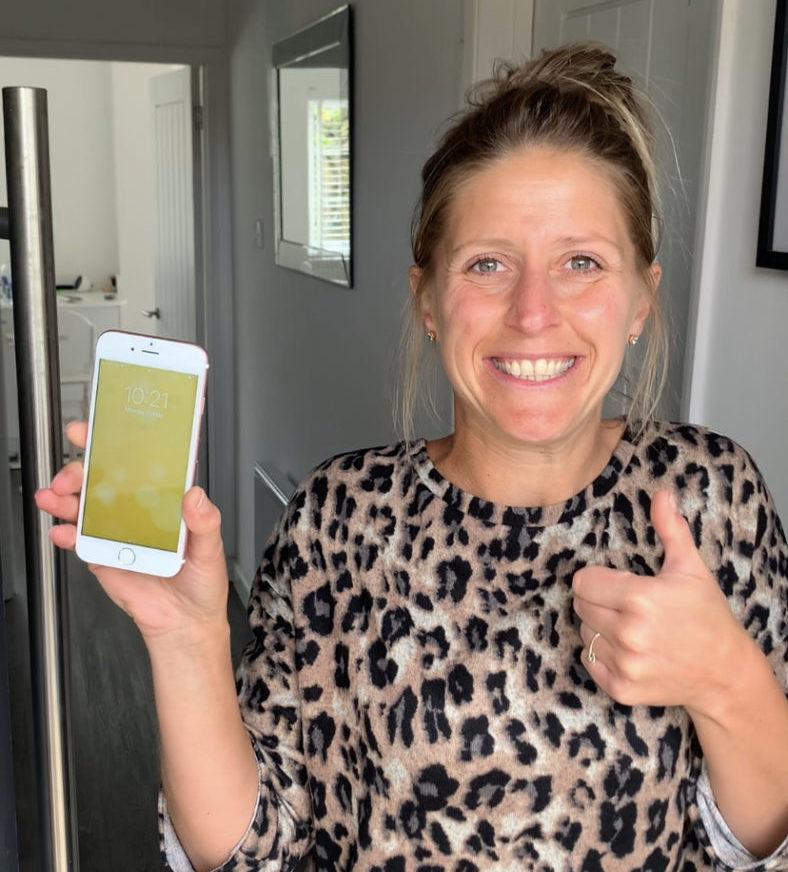 iPhone 12 Repair
Need a new screen or battery?
If you require iPhone 12 repair services, you've landed at the correct destination. Our expertise lies in iPhone 12 screen repairs and battery replacements. We do charging port replacements too! Given that the iPhone 12 has been available since 2020, it's natural that certain repairs might be needed. Rest assured, when it comes to restoring the you phone back to it's best, we use Apple-quality parts. Reach out to us without today, and you chat direct with one of our team. We'll be happy to quote you a great price. We also repair iPhone 12 Pro, iPhone 12 Pro Max and iPhone 12 mini.
What does it cost?
As you can see, we repair all variations of iPhone 12. We aim to complete your repair the same day we work on it. Our iPhone technicians have repaired thousands of iPhone, 12 screens and batteries. Charging port replacements on iPhone 12 are very common also. Looking for something else to be repaired? We may be able to help. Get in touch today and tell us the issue you are having and we will respond to you fast.
All of the UK covered
No matter, if you're based in a town village or city in the UK, we can repair your iPhone 12. We carry out a full free diagnostic check on the phone as part of the service. We put our full attention into each iPhone 12 repair to ensure maximum performance from the phone. There are different options available for getting your iPhone 12 repaired based on where you are in the UK. Get in touch today and give us a few details on the iPhone 12 repair and we will help you.
We love our iPhone 12 reviews
Thank you sooooo much!
With so many iPhone 12's on the market we are busy! After each repair, we will ask you for your feedback. This allows us to constantly improve our service and grow our business! Check out our reviews and you will see we have many happy customers. If you need to fix your iPhone 12 screen, then make sure to get a quote from us before you decide. We are often cheaper than Apple for iPhone 12, iPhone 12 Mini, iPhone 12 Pro, and iPhone 12 Pro Max screens.
Fantastic service, repaired in 20 mins on a Sunday morning. Will recommend to all my friends and family. Thank you
Came out next day to replace phone battery, very reasonably priced and really efficient phone fixed in 10 mins
Fantastic service! Genuine and a lovely chap! Would totally recommend!
Amazing! Fixed my phone within about 30 minutes and is now in perfect working condition. Can't recommend enough!
Great service , would highly recommend
Wonderful service , had my iPhone 8+ screen replaced and they came to my home . Highly recommend
Absolutely brilliant service… friendly, speedy service & quality service. My phone looks brand new!!
Great service, came to my husbands work place and fitted him a new battery. Highly recommend
Great service, friendly and helpful. Definitely recommend. Thanks guys.
Quick. Good price. They come to me. Done in 10 minutes. Friendly. Would recommend
Amazing service, thanks. Arrived and fixed the cracked screen on my wife's iPhone 7 in less than 30 minutes
Amazing service came out promptly thank you
Fixed my phone's broken charging point in minutes.
So pleased, such a quick service with really good results. Phone looks new again!!
Very pleased, top job and at a cheap price, friendly technician and only took 20 mins. Thank you
Fixed the LCD screen in 25 mins in my lunch break! So quick and good price.
Very friendly and good value
Great fixed my phone after I dropped it into water, would highly recommend them.
Very Helpful and friendly service i would recommend them to anyone
Excellent service at a reasonable price. Had a software problem with my old iPhone , now it works better than ever!
iPhone 12 Repairs Galore!
Give your iPhone some TLC.
iPhone 12 Batteries replaced
IPhone 12 charging ports replaced
Other types of repairs completed
Why we're the top choice for iPhone 12 repairs
iPhone 12 Screens
It's not just about the screen. It's about the component parts within the iPhone 12. We know how to fit the very best iPhone 12 screens and connect it all up properly, so your phone is flush and ready to roll.
iPhone 12 Batteries
Why choose an upgrade? Get your iPhone 12 battery replaced and give your phone the boost it needs. After about 90% battery health, you should consider replacing your battery for optimum performance.
iPhone 12 Charging Ports
Most iPhone 12 charging ports we repair have a bent pin. This can be caused by pocket fluff, damaged from overheating or using a low-grade charging cable. If you're having to wiggle your cable in for it order to charge, then it's probably time to have it replaced.
Other types of iPhone 12 repairs
There are many things that can go wrong with an iPhone 12. No matter what issue you're having, get in touch and we will try and help you. If we can't repair, it we'll tell you up front to save you time.
iPhone 12 back in business
Phones are a big part of our day-to-day life. If you're not loving the performance of your iPhone 12, then let us see if we can help.
iPhone 12 repairs complete